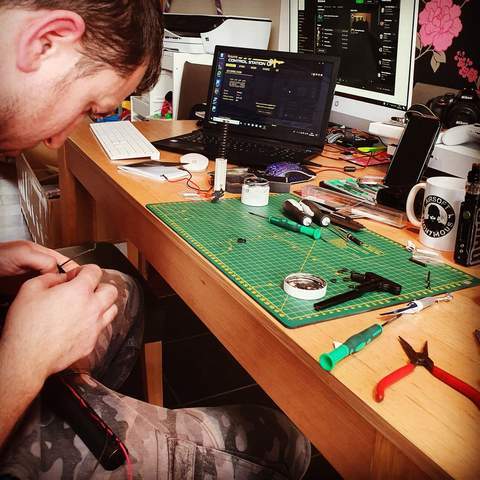 Tech Services are available for all makes and models of airsoft RIF's, with upgrades, repairs and servicing carried out in-house. We are Tokyo Marui Next Gen (NGRS) specialists.
We charge a flat rate of £80 inc. vat for general repairs and servicing where your job requires us to open the gear box. Any other requirements can be quoted for individually. We will always call you to discuss any parts that need replacing before commencing work. Please contact us for upgrade and bespoke requirements. For repairs and servicing we can arrange a video call to show you any issues that we come across and also send videos of your gun in full working order before returning. All guns will be returned with a tech report detailing the work carried out, parts replaced and the associated warranties. We will issue you with a UPS shipping label in order for you to send your gun to us and will return via UPS. Collection and shipping costs will be included in your official quote where applicable. All deliveries are insured.
Our current lead times for tech work is 5-7 working days
Kirk is a highly skilled and qualified engineer who enjoys a challenge and trying out what hasn't been done before, so send us an email or call us on 01256 406641/07821 122594 with any enquiries.